Things To Do
Your very own "TO DO LIST"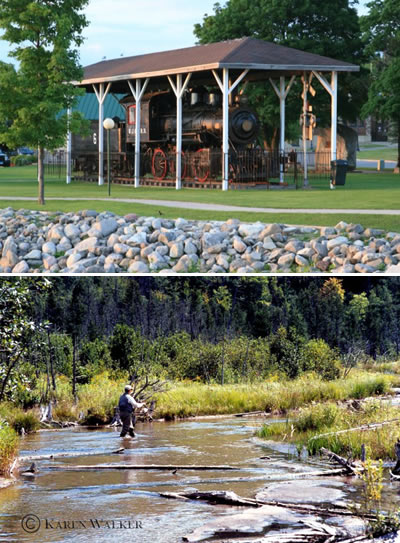 Relax
Spend time at our beaches and parks
Go Fly Fishing on the Jordan River
Fly a kite!
Dine at our many restaurants
Paint your own picture or write that poem
Check out Engine #6 in Memorial Park
Visit one of the "Ghost Towns" on The Breezeway
In fall, hit the Pumpkin Patch or Corn Maze
Shop our Farmers Markets
Learn local history at one or more of the Historical Museums
Try a new sport – snowmobile, golf, tennis, winter rafting or fishing… to name a few!
Visit an orchard – especially in the summer and fall
Enjoy the Friday Night Concert Series at the East Jordan Band Shell in Memorial Park
Ride your bike… enjoy the solitude or take the entire family
Take the kids to the new Children's Playground at East Jordan Tourist Park
Watch an evening softball game at lighted Murphy Field
Enjoy one or all of the many festivals and events featured in our Calendar of Events!